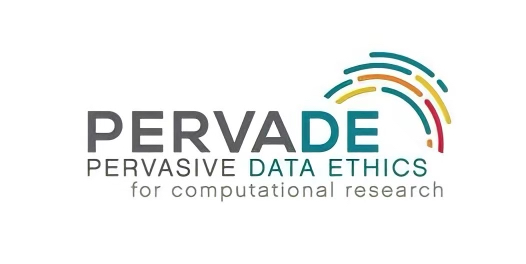 SoDa Symposium: Trustworthiness in Social Data Science: Excavating Awareness and Power
Presented by: Pervasive Data Ethics (PERVADE)
A SoDa Presentation with Q&A
February 08, 2022 – Tuesday
12:00 pm – 1:00 pm EST
Data science researchers using data about people face a significant challenge: we largely don't agree on norms or practices for ethical and trustworthy social data science research. Our presentation, based on the work of the collaborative PERVADE project, will highlight two entwined trust problems: participant unawareness of such research, and the relationship of social data research to corporate datafication and surveillance. We will suggest a way to address these problems inspired by a research method which has also struggled with the trustworthiness of its practices: ethnography. To grapple with the colonial legacy of their methods, ethnographers have developed analytic lenses and researcher practices that foreground relations of power and participant awareness. We will discuss ways that pervasive data researchers can incorporate reflection on awareness and power into their research to support the development of trustworthy social data science.


Katie Shilton
Associate Professor
College of Information Studies
University of Maryland, College Park

Katie Shilton is an associate professor in the College of Information Studies at the University of Maryland, College Park. Her research explores ethics and policy for the design of information technologies. She is the PI of the PERVADE project, a multi-campus collaboration focused on big data research ethics. Other projects include developing privacy-sensitive search for email collections; analyzing ethical cultures in computer security research; and building tools to facilitate ethics discussions in mobile application development. Her work has been supported by a Google Faculty Award and multiple awards from the U.S. National Science Foundation. Katie received a B.A. from Oberlin College, a Master of Library and Information Science from UCLA, and a Ph.D. in Information Studies from UCLA.




Emanuel Moss
Postdoctoral Scholar
Cornell Tech's Digital Life Initiative and Data & Society Research Institute

Emanuel Moss is a joint postdoctoral scholar at Cornell Tech's Digital Life Initiative and Data & Society Research Institute's AI on the Ground Initiative. He has written extensively on issues of fairness, accountability, ethics, and governance for AI systems, as well as algorithmic impact assessment practices. He was previously a research assistant on the Pervasive Data Ethics for Computational Research (PERVADE) project. Emanuel is broadly interested in investigating machine learning from an ethnographic perspective and studying the role of data and computer scientists as producers of knowledge. Emanuel holds a BA from the University of Illinois, an MA from Brandeis University, and a PhD in Anthropology from the CUNY Graduate Center. He has previously worked as a digital and spatial information specialist for cultural heritage and environmental impact assessment projects throughout the United States.
The SoDa Center at UMD
The powerful information available in large social science data sets is critical to understanding and addressing many of our nation and world's most pressing challenges: from Covid-19 to racial, social and economic injustice; and from climate change to deep and damaging political and cultural divides. To help address these challenges, the University of Maryland has launched a new Social Data Science Center (SoDa) designed to advance research, education, and applications of social data measurement and analysis. This center leverages UMD's strengths in survey methods, measurement, information management, visualization, and analytics. Facebook is providing support for the center's research and education programs over the next three years.